Eve Eschner Hogan is an inspirational speaker and author  specializing in creating healthy relationships—in the workplace, the home and the heart. She is the owner of Heart Path Journeys, a labyrinth facilitator, wedding officiant, columnist for Spirituality and Health Magazine and Executive Director of The Sacred Garden on Maui.
Eve shares a rare perspective on human behavior along with simple steps one can initiate immediately to bring about change.
Eve's work bridges the gap between the head and the heart so the two work in alignment instead of opposition.Through a blend of story-telling, sharing wisdom, enhancing common sense and offering skills, tools and practical guidance, Eve entertains, educates and empowers her audiences.
Eve personally will work with you to create your perfect Sacred Maui Retreat itinerary and whenever possible, will be providing sessions for you personally and watching over your retreat experience to make sure everything goes perfectly.
Eve is the author of multiple books and products, including:
• The EROS Equation: A Soul-ution for Relationships  
• Way of the Winding Path: A Map for the Labyrinth of Life
• How to Love Your Marriage: Making Your Closest Relationship Work
• Intellectual Foreplay: Questions for Lovers and Lovers-to-Be
• Virtual Foreplay: Making Your Online Relationship a Real-Life Success
• co-author of Rings of Truth
• Creator of the Spiral Labyrinth Calendar of the Year
• Designer of
"Eve's Heart" logo
which has been turned into jewelry and other wonderful products.
• Senior Editor and Contributor to Chicken Soup for the African American Soul and Chicken Soup for the African American Woman's Soul
Eve is a weekly writer for Spirituality and Health Magazine's Real Love Blog and has also been a contributing columnist to the magazine.
Eve is the owner of Heart Path Journeys, which offers
personalized, private retreats on Maui for individuals, couples, families and friends as well as group retreats focused on Relationships, Marriage, Personal and Spiritual Growth, Healing and Wellness, Creativity and Adventure. Eve has handpicked some of Maui's best practitioners to guide you on your journey.

Eve is a wedding officiant offering simple, sacred ceremonies on Maui and throughout the United States. She specializes in spiritual celebrations that include Labyrinth Weddings, non-traditional ceremonies and civil unions, beach, boat and SCUBA weddings, and traditional ceremonies.
Eve is the Executive Director of the Divine Nature Alliance which runs The Sacred Garden on Maui— a healing sanctuary and nursery featuring two labyrinths, meditation gardens, water ponds, tropical plants and flowe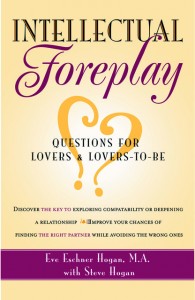 rs…and a deep experience of beauty and peace. The Sacred Garden is free and open to the public daily 10-5. Donations are greatly appreciated.
Eve is also the co-founder and instructor of the Teen Feast Entrepreneurial Program with CEO Space. She is also the co-owner with her husband, Steve, of Makena Coast Dive Charters on Maui. She loves nature and adventure, is an scuba diver and enthusiastic photographer. She is passionate about creating beauty and honoring environments in which people can feel Spirit.

Whether you seek to improve your relationship with yourself in the form of self-esteem, gain clarity, experience freedom from limiting beliefs and negative self-talk, create a new relationship, restore an on-going relationship or h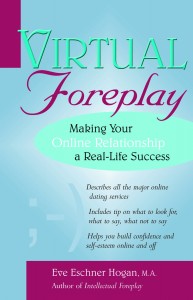 eal from a past relationship, Eve's enthusiasm will inspire you and ignite your ability to succeed.
To inquire about having Eve speak at your event, to attend a retreat, to officiate at your wedding call:
808-243-PATH (7284)
(Please keep in mind that this is a Hawaii phone number and we are 2-3 hours earlier than the west coast and 5-6 hours earlier than the east!)