Heart Path Journey's Practitioners
Every practitioner is chosen for their expertise,  wisdom, intuitive ability, skill at delivering their message and personality. We truly work together as a team, consulting with each other about each client to ensure that their individual needs are being met and that the content we are delivering is articulated and relevant. Most of our practitioners are trained in (and chosen because of) multiple modalities and thus, you may find your masseuse is also an intuitive and your relationship specialist is also a labyrinth facilitator.
Eve Eschner Hogan, MA, owner of Heart Path Journeys, is an inspirational speaker, Relationship Specialist, and certified labyrinth facilitator. In addition to Way of the Winding Path, she is the creator of the Spiral Labyrinth Calendar and the author of The EROS Equation, How to Love Your Marriage, Intellectual Foreplay, Virtual Foreplay, co-author of the novel, Rings of Truth, a contributor for the Chicken Soup for the Soul Series and writer for Spirituality and Health Magazine. Eve is the Executive Director of Divine Nature Alliance, a 501(c)3 which oversees The Sacred Garden on Maui—a healing sanctuary and nursery. Eve's specialty is helping people to access their own inner wisdom, and create healthier, more joyful relationships—whether with a loved one, or with one's self in the form of self-esteem.  Her charismatic style captivates listeners, igniting people's enthusiasm and joy for life. Eve has a Master's Degree in Confluent Education, a teaching credential, a Bachelor's Degree in Cultural Anthropology and an honorary Doctor of Divinity degree.
Janet Baldwin is a skilled Intuitive Channel and a Reiki Master  with over ten years of experience in wholistic therapies and practices to enrich  life. Janet provides you with the tools needed to nurture the mind, body and soul helping to achieve your own personal growth. Her experience in the healing arts and  techniques include: Reiki, Intuitive Readings, Color and Sound Therapy, Feng shui, Teen Counseling, Heart Healing, and Men's and Women's Empowerment. Her beautiful upcountry "Isis Healing Temple" provides a tranquil environment for natural, wholistic healing practices designed to benefit mind, body and spirit.
In her upcountry office, on the tranquil slopes of Haleakala, Janet offers a number of holistic healing techniques including women's empowerment, heart healing, teen counseling, intuitive readings, color and sound therapy, Reiki and Feng Shui. Janet lives both on Bainbridge Island and Maui, so check for availability. She also can do phone sessions!
Hoku is a gifted intuitive, empath and energy healer. She has the ability to tap immediately into the wisdom of the universe to bring you direct guidance for the next steps on your path. To simply call her "psychic" would be a gross understatement. This is not "entertainment," this is real wisdom from a council of guides—both Hoku's and your own, offering you Real Life Support, followed by a powerful energy clearing to remove any obstacles so that you are well prepared to step boldly into the next phase of your journey.
Sally Dominick is a gentle and loving instructor of Hatha Yoga and Pilates. Her personal passion extends beyond yoga for the body into the powerful effects on the human psyche when combined with chanting the yoga sutras. She specializes in working with clients of all different levels of experience and fitness
Maureen McLaughlin Dean studied and later taught at the New Mexico Academy of Healing Arts in Santa Fe as well as the Maui Academy of Healing Arts in Kihei. In addition to over 2000 hours of nationally accredited training, Maureen has 20 years of professional experience in the healing arts. Maureen's intuitive healing touch and nurturing combines a blend of techniques including polarity therapy, cranial sacral balancing, deep tissue, lomi lomi, Swedish massage, acupressure, reflexology, sports massage and pregnancy massage. Maureen loves sharing simple and effective polarity yoga techniques for energy balancing. You may choose to extend your bodywork session to include personalized polarity yoga instruction.
TJ Frank— licensed Acupuncture and Shiatsu Practitioner. TJ is a Spiritual warrior…through the sensitivity of his touch, intuition, and wisdom he is able to move emotions from where they are stored in the body and help them release, leaving you feeling lighter, happier and better able to move forward. Whether it is a physical issue or an emotional one….or both…TJ is gifted at helping you to let go and release. TJ live between the west coast and Maui so his sessions are not always available.
Denise Key is a "lifestyle navigator" who teaches classes on personal growth and expanded consciousness, with a unique and timely approach to family and spiritual issues. Denise moved from MI to Maui in 2008. Denise was personally trained by Dr Deepak Chopra, Dr David Simon and the Chopra Center for well-being. She became a certified meditation instructor in 2002 and has been honored to deepen her practice learning from other great teachers such as, Lei'ohu Ryder, Wayne dyer, Gangaji, Eckhart Tolle, Marshall Rosenberg, Marianne Williamson, and her two children, Jenna and Kameron.
Beth Marcil is a widely recognized visual artist and creative workshop facilitator who lives in Maui, HI. An honor graduate of Ringling College of Art and Design, she is adept at a variety of mediums, in a wide range of approaches. Combining her love of art and creative process with her deep appreciation for their power to heal, Beth offers clients much more than her impressive breadth of artistic knowledge and her infectious enthusiasm. It is also her personal authenticity and gentle guidance that makes a lasting impression on those who work with her. Simply put, Beth Marcil is someone that people intuitively trust. A popular visual journaling instructor and trained SoulCollage® facilitator, Beth has 30 years of experience as a 'creative midwife' for those who wish to explore their inner worlds and rediscover the magic of artistic play.
Alison Miller is an expert in mind-body wellness and a spiritual healer who acts as a muse, coach and guide to lead individuals and groups to mental, emotional, physical and spiritual health.  Alison has spent the past 12 years as a healer, friend, yoga teacher, counselor, guide and creative muse to philanthropists, healers, celebrities, CEO's, and everyday individuals who are ready, willing and committed to personal development and self-discovery. Alison believes following the voice of the soul is one of the keys to leading a healthy life. Alison's "soul voice" has carried her around the world, allowing her to experience and learn from diverse personalities, landscapes, and cultures. From the cancer centers and circus rings of San Diego to the hills of Hollywood and the beach front bungalows of Hawaii, from the orphanages of India to the coasts of Costa Rica, from Panamanian rainforests to Mexican shorelines, from seven year old contortionists to seventy year old pioneers, from high profile celebrities to everyday individuals, she continues to thrive serving the kaleidoscope of humanity around the globe.
John Motley L.Ac, MAcOM, Dipl. Ac., Acupuncturist  is a master practitioner highly skilled in the art & science of healing. His commitment to personalized, quality care and years of experience as both a teacher and practitioner have made him a highly sought-after complementary healthcare provider. John Motley utilizes a powerful combination of Oriental Medicine modalities, including Acupuncture, Chinese Herbs, Tuina Massage, Foot Reflexology, Medical Qigong, Reiki, Crystal Bowls, Aromatherapy and Nutrition. John Motley specializes in treating a wide variety of health concerns and has nearly two decades of experience with healing work.
Amanda Dennis, M.S.
, is a Transformational Educator, "Freedom" Therapist, Workshop and Retreat Facilitator,  powerful speaker, and heart-felt writer. Formerly the business owner of a multimillion dollar company in New York City, Amanda took a massive leap to create a life with her family that felt more in alignment with the calling of her heart. She and her husband quit their lucrative corporate careers, sold or gave away everything they owned, and started anew on the Big Island of Hawaii. After moving they quickly realized that they could not create peace, harmony, balance and a sense of community in their lives by simply changing geography – and thus began an intense yet beautifully rewarding inward journey. She now uses her experiences in navigating a heart-based life path to help others gracefully move into uncharted territory in their own lives. Amanda helps  her clients to transcend fear, align to their highest potential and to infuse the sacred into all arenas of their life – business, family, relationships, and body. Amanda has her Bachelor's and Master's Degree in Psychology and is certified in Plant Based Nutrition. She is married to Jason Dennis and is the mother of two daughters (ages 5 and 2).  She currently resides on Maui.
Denise LaBarre ~ Body Wisperer, Wise Woman, and Author of Issues in Your Tissues
Denise brings four decades of intuitive skill, practical experience, and healing passion to address your deepest physical-emotional issues.  With uncanny accuracy and grace, she finds just the right the entry point and guides you to resolution with words, touch, fun and intuitive wisdom.  Her hands-on private sessions help you access long-held emotional energy from life's traumas and release it once and for all. Each session starts on a table like a massage, but can go anywhere you need it to go – quiet-to-wild, maybe on the trampoline or lit on fire, but always playful. Her book, Issues in Your Tissues: Heal Body and Emotion from the Inside Out also catalyzes healing through its stories, exercises and practical insights for anyone willing to open to the healing possibilities within.
Lani Morris, Holistic Esthetician Lani is a Holistic Esthetician with 10 years of experience working at Maui's top spas, including the Four Seasons Resort Wailea. She is also an instructor at Spa Luna's Holistic esthetician school, where she teaches advanced workshops. Lani offers a wide variety of modalities and healing treatments in her practice, Beauty by Nature Maui. Her style is therapeutic yet nurturing, focusing on awakening your own unique beauty to shine from within. She uses the finest quality products from the natural and organic skin care industry.
Nate Newcomer, personal trainer and practitioner offering Spirit Walks, cross training, forest yoga, power hiking, tree acrobatics and yoga staff. Nate is also passionate about organic foods, juicing and juice cleanses and can offer insight and coaching in nutrition.
Anne Rice  is a Deep Heart Practitioner. She completed her masters degree in Contemplative Psychotherapy along with a two year Body Mind Psychotherapy program at Naropa Institute. She completed a one year Transpersonal Hypnosis program, a 2 1/2 year Conscious Healing program and a 1 /12 year Advanced Conscious Healing program. Anne's training was unique in that, in large part, it was experiential which gave her the ability to embody the teachings and feel the life in them. The Conscious Healing training is what brought profound life changing openings and depth to Anne and is the reference point she teaches from. This full bodied path that she continues to live,  joyfully guides her and those with whom she works into the mystical realms of the high heart through the emotions, mind and body. Her deep commitment lights the way for others as her teachers have for her through an ancient heart based lineage. Anne is the author of "The Healing Power of the Deep Heart: A Guide to Healing Disharmony and Disease".
Danielle Ryan, MS is committed to changing the world one grateful person at a time by empowering clients to improve and maintain greater whole life health.  Incorporating tools from her diverse background in yoga, Ayurveda, holistic nutrition, psychology and adventure therapy, Danielle's gentle, direct approach awakens and clarifies each soul's innate desire for authentic well-being.  The foundation of Danielle's work as a nutritionist, yoga teacher, and wellness coach is that each of us has unique needs based on age, season, activity level, health conditions, and life experience.  Because there is no one right way to practice, eat or live for optimal health, Danielle guides clients to discover and implement wellness solutions that are realistic and effective for their individual needs. Her experience shows that when each of us takes personal responsibility for our own stuck patterns and ineffective behaviors, we create a ripple effect of positive change within our families, communities and environment.  In this way, we can view taking care of ourselves not as a selfish act, but rather one of the greatest gifts we can offer.  Danielle holds a Master's degree in Holistic Nutrition, certification as an Ayurvedic Lifestyle Counselor, and is a registered teacher with Yoga Alliance.  Danielle teaches healthy cooking classes and leads transformational workshops, cleansing programs and retreats.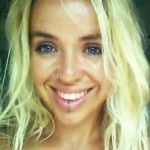 Larissa Joy, Certified EFT (Emotional Freedom Technique) Practitioner & Intuitive "With the right tools & understanding, we're unlimited in the speed in which we can heal and the ease with which we can expand in to all the goodness life has to offer us." Larissa is a certified Emotional Freedom Technique practitioner and Intuitive. During sessions she receives divine guidance to assist you in moving into wholeness. She specializes in releasing traumas, fears, grief, anger & any "stuck" feelings in your life. Larissa delights in helping you understand the physical, mental, emotional, spiritual communication system within your being so that you can navigate through your world with more ease , fulfillment and joy! Empowerment is vital in total healing, so Larissa is certain to give you multiple tools that will be there to uplift you in the future.
Lehua Vander Velde, Life Coach and Massage Therapy. Lehua will help you energize, focus, clarify, strategize, and implement that in your life which is calling for attention. She uses a broad range of tools to help you bridge the gap between your heartfelt desires and what you are experiencing in your daily life.
Lehua's massage and bodywork style is focused on integration of the mind, body, and spirit. She loves to offer the most relaxing experience possible, whether it be a traditional Swedish based oil massage that may include Deep Tissue and Reflexology, or a more subtle treatment with clothes on that may include Syntropy, Reiki, and Lymphatic Drainage.

All coaching and massage sessions will include the use of Floracop
eian ​
essential oils if desired, as these plant medicines have so much to offer us in feeling grounded and energized
Jeana Iwalani Naluai MPT, LMT

Jeana is a native Hawaiian Lomi Lomi practitioner committed to perpetuating her culture through the healing arts. She has been practicing bodywork for 20 years and is an international instructor of Lomi Lomi Massage and spiritual teachings. Jeana is a licensed Massage and Physical Therapist. She has studied Hawaiian healing and cultural education on a broad spectrum. Hawaiian Elders and Masters within her own family and beyond have blessed her in bringing this ancient wisdom forward. Jeana leads Sacred Site Tours on Maui as well.
Vicki Sorenson has been practicing massage since she was licensed in 1993, from the Aloha School of Massage, on Kauai. She has trained in several modalities, including Swedish massage, deep tissue, Russian sports massage, lomi lomi, and hot stone massage, and most recently in DeepFeet Bar Therapy, her specialty. This is a distinctly American style of barefoot bodywork, often described as the deepest, most luxurious massage on the planet. Parallel bars over the table are used for support and balance to deliver deep compression strokes with the feet that glide over the body. Excellent for relief of chronic pain and overall deep relaxation. In addition to bodywork, Vicki has been an avid practitioner of Ashtanga yoga for over 20 years. This demanding practice has fostered in her a profound and personal understanding of the mechanics of the body and it's true state of optimal health.