At Heart Path Journeys we offer:

Personalized, private retreats on Maui for individuals, couples, families, fr
iends and small groups. On Maui we offer numerous modalities and customize the retreat (relationship, spiritual growth, wellness) to meet your needs.
We also offer private wellness retreats on the island of Kauai featuring Energy Medicine, Land Medicine, Mana Lomi Massage and Hatha Yoga. (Can't decide? Do both! It is easy to move from one island to the next spending several days in each place. The retreat experience will be different and yet equally magical.)
We also provide pre-0rganized group retreats.  Group retreats are available for your team, family, organization or friends!
While we offer retreats with a specific focus (like relationships, wellness, yoga, labyrinth, creativity, spirituality, adventure, photography, hiking, scuba diving, etc), you are not limited to one area of study. You can pick and choose sessions that align with your personal interests. More important than "the kind of retreat" is what your needs are at this specific time of your life. Here is a list of questions that may help you in your consideration.
If you want a private, personalized retreat on Maui, we build your retreat in one of two ways:
1) CALL US! Share your situation and intentions and we will customize a retreat itinerary specifically for you. We base itineraries on what we know of your needs. Our practitioners' provide many specialized talents to provide all the value possible on your Sacred Maui Retreat. We are happy to customize your experience so it is exactly the way you want it. There is no obligation or pressure. 808-243-PATH (7284)
2) Pick from one of our pre-designed retreats! We offer several already designed retreats, even One Day to Yay! retreats!
"Build Your Own Retreat" by picking and choosing from the "menu" of Session Descriptions. Consider what your intentions and desires are for the retreat. Whether you want one a la carte coaching session or a retreat intensive, we offer Maui's Best practitioners to work with you and meet your needs. In general, our sessions run between $195 and $350, depending on what the session entails, how long it is and whether it is for one person or two. If you guestimate each session you choose at $250, you will be within the ballpark, give or take a bit. Accommodations are generally $125-$175 a night plus tax and a cleaning fee.
On Kauai, we have pre-planned, one-day, two-day or three-day retreat options for Wellness Retreats that feature Energy Medicine, Hatha Yoga and Land Medicine.  Currently on Kauai, you stay in your own accommodations and join our practitioners for the sessions. If you plan on doing the Land Medicine, we request you choose a Jeep as your rental car option.
808-243-PATH (7294) or info@SacredMauiRetreats.com
Please keep in mind that you can have ANY session we provide during the course of ANY retreat. Of course, the length of your retreat is entirely up to you. Consequently, the cost is up to you as well and the number of sessions can be adjusted to meet your budget.


Once we have your itinerary the way you like it and you are ready to book your retreat, we will ask for a 50% deposit so as to reserve the practitioners and accommodations. The balance of the retreat will be due upon arrival. Accommodations are usually required to be paid in full 60 days prior to your stay or at the time of booking if within the 60 day cancellation period. It is possible to work out other payment arrangements, so just let us know what you need.
How much does a retreat cost and what is included? It can range from $175 for an a la carte session and upwards depending on how intensive you want your retreat to be. However, on the average our retreats run $495–675 per day inclusive of accommodations. (This would be 2 sessions per day and accommodations)
Food is not included unless you have requested the juice cleanse or the Kitchari Cleanse options. If you want food catered, let us know and we will make arrangements at an additional cost.
You will need a rental car to get around on Maui. There is a bus system but having a car is infinitely more convenient as the bus stops are too far away from accommodations and the garden. If a car is not an option for you, let us know and we'll help you arrange transportation.
Not sure? Check out our testimonials from our happy clients …
808-243-PATH (7294) or info@SacredMauiRetreats.com
When you arrive:
You will check into your accommodations (there are on-site accommodations as well as an assortment of adorable private bed and breakfast vacation rentals on Maui), unwind and relax. Depending on how soon you opted to begin your retreat, you will check in the next morning at The Sacred Garden, meet Eve or another Heart Path Practitioner for your Orientation Session. The orientation will include both setting your intentions and identifying that which you wish to release on your journey. An educational tour of the land and an introduction to the plants of the area are included in your orientation, if desired. The Sacred Garden is a working nursery and wild coffee plantation!
Your Sessions:
Again, depending on how your itinerary is scheduled, you will have anywhere from one to four sessions in a day, each day from then on. You are also welcome to have free days, if you so choose. Sessions range from an hour and a half  to two hours, however hikes and adventures in awareness are more often 2 and a half to 5 or 6 hour excursions. Most of the sessions will be either in your accommodations or at The Sacred Garden, however on occasion the session will take place in a practitioner's office location—especially if they have a particularly beautiful office or when their location is integral to the session.
Unless you signed up for a group retreat, these are PRIVATE SESSIONS meaning that, unless you are on a couple's retreat or are going through the retreat with a friend, all of your sessions will be one-on-one with the practitioner.
Our practitioners work as a team to be sure that your retreat is everything you want it to be and that your intentions are thoroughly addressed.  We don't want you spending the first half of every session retelling your story so your team of practitioners will communicate with each other, sharing pertinent details of your situation, what we shared with you and what we think you would benefit from. This allows us to be in the highest service in meeting your needs.
We build and deliver your retreat sequentially, in alignment with a progression toward transformation. We start with the preparation phase—contemplating where you have been and Identifying where you are. We gently guide you to open your heart, access your inner wisdom, and release that which no longer serves you. Then as we move deeper into the sacred journey, you will gain new skills, new tools and a new perspective with which to tackle your life circumstances.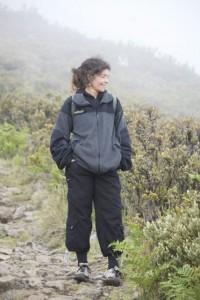 At the end of the retreat:
Every retreat ends with an Integration Session in which we make sure that you are well equipped with the skills and tools you need to integrate all that you have gained on your journey so that you can implement it in your life when you return.
Throughout the retreat you will have a guide overseeing your journey of self-awareness, growth and healing. Hence, the orientation at the beginning, the integration at the end and the point of contact throughout will all be performed by the same person to ensure a cohesive experience. If you feel you want ongoing support, or even just a few follow up sessions, all of our practitioners are available for phone sessions and some are perfect for ongoing life-coaching programs to assist you in the highest level of support while moving forward.
Things to Know:
Flying to Maui: When investigating air travel to Maui, Hawaii, you will want to fly into the Kahului Airport, airport code OGG. The Sacred Garden where you will check in for your retreat is only 20 minutes away from the airport in Makawao Town. (If you are doing your retreat on Kauai, the Lihue airport is the correct choice, LIH)
If you are planning to come during high season or holidays, be sure to check not only on flights but also car rentals. These can get quite expensive during the holidays, as can accommodations and air fare.
The weather is lovely somewhere on Maui pretty much all year round, however, the winter months are certainly rainier and cooler. April, May and early June, Sept, Oct, and November are usually the least busy times to come to Maui.
Please understand that The Sacred Garden is not the same business as Heart Path Journeys, however, the staff in the garden are happy to assist you and guide you. The garden is run by Eve's non-profit, the Divine Nature Alliance (DNA) and offers the garden free to the public as a peaceful sanctuary as a community service.  The garden serves as a beautiful backdrop and home base for your retreat and is on the adjacent property to the Sacred Garden Retreat accommodations.
What to Bring:
"Upcountry Maui" is generally 1000 feet in elevation and above and thus is about 10 degrees cooler than sea level. Our temperatures range from the 60's at night to the 80's in the day most of the year…with an occasional dip into the 50's in winter. Consequently, you will always want layers of clothing. A sweatshirt should be sufficient for warmth unless you plan to go up Haleakala. The mountain is 10,000 feet in elevation and is COLD…especially for sunrise, so if you plan a Haleakala adventure, or a Pele Ceremony, be sure to bring a jacket and good close-toed, walking shoes.
Shorts
Jeans/long pants
Walking Shoes (for hikes/walks)
Sandals
T-shirts/tank tops
Aloha wear (sun clothes….)
Sweatshirt and sweat pants
Jacket if going up Haleakala
Underclothing
Pajamas
Bathroom Supplies
Any medications you may need.
Fins/mask (if you have them— if not,you can get these here, we may be able to provide or you can rent….)
Hat (if you need or wear them)
Sun screen
Sun Glasses, reading glasses
Reading Materials—books and magazines are available to read win a library in the garden. But you may want to bring your own.
Journal, colored pens (we will have some here if you want to use ours). We highly recommend that you bring a journal for recording your experiences, thoughts and insights. This is not mandatory, just recommended.
Musical instruments, art supplies…we have some things here that you can use, but if you want to bring your own, feel free.
If you want to include the hiking options, good sturdy tennis shoes with closed toes are recommended. A water bottle is a good idea for the hikes as well.
Contact us! 808-243-PATH (7284) or info@SacredMauiRetreats.com
PLEASE NOTE:
These retreats are educational in nature and are not a replacement for medical, psychological or psychiatric treatment. These retreats are designed to deepen your experience on Maui, and add meaning to your life. We are not psychologists or psychiatrists, nor doctors. We are educators, coaches, body workers, spiritual practitioners and certified experts in our fields. If you are experiencing neurological issues, addictions, eating disorders, have a diagnosis of a mental disorder or are suicidal, you would be better served by specialists in your community who can provide longer term care and continued maintenance.
Please inform us of any extenuating circumstances so that we can best be sure your needs are met.
PREFER A GROUP RETREAT? Check out our new options!
Not sure? Check out our testimonies from our happy clients …
808-243-PATH (7284) • info@SacredMauiRetreats.com
470 Kaluanui Road, Makawao, Maui, Hawaii 96768
Please keep the time difference in mind if calling. Hawaii is 2-3 hours earlier than the west coast of the US and 5-6 hours earlier than the east coast.