Ultimately, every retreat is a spiritual and personal growth retreat, no matter what you call it. As Jung said, there is no problem that doesn't have a spiritual solution. However, we do have sessions that are more intentionally focused on a spiritual and personal growth focus.  Some of the session descriptions are listed below, however be sure to look at the full Session Description list for all of your options. Please keep in mind that these are NOT RELIGIOUS RETREATS, they are spiritual practices that work with EVERY RELIGION —or no religion.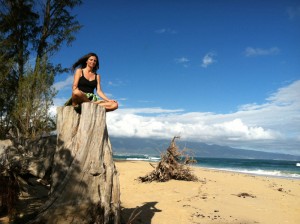 There are two ways to build your personal itinerary:
1) Call Us and tell us your situation and let us develop an itinerary for you based on our conversation, tailored to your timeline, budget, and needs.
2) Build your own retreat by picking and choosing from our "menu" of Session Descriptions, You can also explore our Practitioner List and choose sessions based on their specialties and modalities.
Spiritual and Personal-Growth Focused Sessions
Below is a list of the sessions that specifically address personal and spiritual growth. Click on the sample itineraries under Spiritual and Personal Growth Retreats on the Menu Bar. Unless you are only having a la carte sessions, every retreat begins with the Orientation listed first below and ends with the Integration listed last below. What you fill the middle with is entirely up to you—choose from the Session Description List.
• Insight to Self 
During this session we explore a deep understanding of the human spirit and the ego mind, and tools for accessing our authentic essence, inner wisdom and sense of self-esteem. It seems that sense self-esteem  diminishes over time such that by the time we are young adults many of us are essentially crippled by our negative self-talk, lack of confidence and the unconscious manipulative behaviors that ensue. This session will deepen your understanding and compassion for the human experience, provide a clear understanding of the ego's misguided attempts to protect us and teach you how to turn your self-esteem around. This session will both deepen your understanding of yourself, and anyone else you are in relationship with. This will begin-or strengthen- the journey of self-love and authenticity, which is the first ingredient to a harmonious, sustainable relationship.
• Healing of the Deep Heart
 Through a guided journey inward, this intensive will help you to heal old wounds that have become obstacles for you. You will lovingly be guided to seeing that which you need to see and reframing the circumstances of your life in a powerful way. This session awakens the high awareness of the heart for healing, clear insight and spiritual guidance. (Multiple sessions take you deeper into the heart)
• Six Essential Life Skills
 Powerful skills that should be a part of everyone's personal practice for accessing wisdom, making decisions and aligning our behavior with our goals. Whether applied to relationships, work or simply one's personal well-being, mastering these six skills allows you to master yourself.
• Intuitive Guidance and Energy Clearing
 Receive direct guidance from your own guides and discover what it is you need to know. Our practitioner can access a council of guides, (hers and your own) and deliver their message to you to assist you in making sense of whatever is happening in your life and to make new choices if needed. Remove the veils between you and your guardians! Our practitioner follows the reading with energy work to clear any obstacles you may have that cause you to get stuck, assisting you in fully stepping forward on your own Heart Path with greater clarity and insight.
• Deep into the Labyrinth While many understand the labyrinth as a walking mediation, the labyrinth is actually a rich field of metaphor for deeply understanding ourselves. It offers a mirror into which we can see ourselves and a blue-print for understanding the human spirit. Through a mix of information, a deepening perspective, the labyrinth walk and journaling processes, this promises to be a powerful experience. (Labyrinth Intensive Retreats are available. We have several sessions that focus on and revolve around the labyrinth—literally and figuratively!)
• Heart Path Meditation 
Meditation is not a way of making the mind quiet, it is a way of entering the quiet that is already there. In this session, you will learn, easy to understand techniques that assist you in accessing your inner wisdom, intuition, and creativity. This ability allows you to make better choices, access peace and strength even in the midst of chaos, and align with your authenticity. (This session can be tailored to introductory level or advanced. We have additional sessions available as well as an intensive course in the Chopra meditation practice. Inquire if you are interested in a meditation intensive.)
• Chi Gong
 Through healing techniques and movement, the healing secrets of China are revealed one slow, gentle movement at a time encouraging the free flow of energy throughout the body/mind systems. Sacred sound will be utilized to move "stuck" emotional energy and transform it to a free flowing, healthy condition. You will depart this session with a daily practice you can use for self-strengthening, raising awareness and healing.
• Yoga Yoga is the path of self-discovery through movement, stretching and awareness. Not only will you learn or reinforce, the classic yoga poses for strengthening of body and soul, but also in the learn the power of chanting for guiding the mind chatter in the direction you want to go—toward awakening your Spirit. Suitable for all fitness levels and ages.

• Beach Walk
A gentle guided walk along one of Maui's most beautiful beaches while practicing awareness and mindfulness.
• Sound Healing for Emotional Transformation 
Extremely dynamic and instantaneously effective method of using sacred sound to move "stuck" emotional energy and transform it to a free flowing, healthy condition. Whether using crystal bowls, drums, didgeridoo, nose flutes or voice toning, our practitioners are sure to strum your soul.
• Akashi Khi Experience 
Sacred Mudras awaken your wholeness of being and offer energetic renewal.  A deeply relaxing while simultaneously energizing and balancing, Utilizing mudras (symbolic hand gestures) over your chakras. Your senses will be awakened, as well as a deepening of your awareness. You will relieve stress and awaken your spirit.
• Gemcomb Healing Meditations Gemcombs, combs made of various semi-precious gemstones assist the process of transformation in both subtle and powerful ways when combined with relaxation and meditation to restore balance to your body, mind and spirit.
• Clarity Coaching
 Retreats are often sought at times of transition while seeking clarity, this session assists in making decisions and mapping out the next steps of your spiritual journey so that you leave equipped with a practice you can implement daily. Through guided imagery and life coaching, you will be guided through a deep process of self-discovery and offered additional tools for self-healing and decision making. You will depart your session with a deeper sense of clarity and the ability to apply that clarity to any circumstances that come up.
• Adventures in Awareness
 Guided Nature experiences and beach walks, combined with spiritual awareness. Nature is an amazing teacher. As a practitioner guided hike, available for any fitness level, this session will take you on a journey through the beautiful and varied rain forest of Maui. But perhaps more importantly, you will be guided to heighten your awareness of your own senses, and discover the depth of the present moment—something you can access anytime, anywhere.
• Pele Ceremony atop Haleakala  This session gets you out on the land into what many consider to be the Heart Chakra of the World. Haleakala stands 10,000 feet high in the midst of the Pacific Ocean offering unbeatable vistas and a haunting silence that stirs your soul. Pele, Hawaii's Fire Goddess and the one responsible for the creation of the islands through her volcanic activity, is honored atop Haleakala, the house of the sun and a dormant volcano. Whether you opt to hike or simply meditate at the summit, you will leave this session with a deeper sense of connection to all that is. Opportunities range from beginner to advanced fitness.
For additional retreat session options, see our Session Descriptions  and let us know which other sessions interest you. Or explore our Retreat List.
Here is a sample itinerary of our most popular Spiritual Awakening Retreat
808-243-PATH (7284) • info@SacredMauiRetreats.com
470 Kaluanui Road, Makawao, Maui, Hawaii 96768