BLOOM: Two Week Intensive to Personal Self-Mastery
For the serious transformation seeker, this intensive is guaranteed to give you the tools and understanding you need, the grounded experiences you need, and the time to practice your new-found skill set under supervision, loving guidance and input.
Focus on Self-Esteem, Clarity, Spirituality, Decision Making, Strengthening, Trauma Recovery, Healing and the development of a solid practice for moving forward.
You pick the dates, we do the rest. And yes, it can be shorter, or longer.
Day 1
Arrive, get settled, get groceries, and explore the island
Day 2
9:00-12:00 Orientation and Insight to Self with Eve
In this session you will be introduced to the retreat experience, explained the process of personal growth and change, guided to set your intentions and to begin the process of letting go of that which is no longer serving you. You will be introduced to the personal growth principles that will quicken your understanding and deepen your experience.
During this session we explore a deep understanding of the human spirit and the ego mind, and tools for accessing our authentic essence, inner wisdom and sense of self-esteem. It seems that sense self-esteem  diminishes over time such that by the time we are young adults many of us are essentially crippled by our negative self-talk, lack of confidence and the unconscious manipulative behaviors that ensue. This session will deepen your understanding and compassion for the human experience, provide a clear understanding of the ego's misguided attempts to protect us and teach you how to turn your self-esteem around. This session will both deepen your understanding of yourself, and anyone else you are in relationship with. This will begin-or strengthen- the journey of self-love and authenticity, which is the first ingredient to a harmonious, sustainable relationship.
 12:00-1:30 Lunch on your own
 1:30-3:30 Relationship With Self
You don't have to be in a relationship to gain new skills and tools. In fact, transitional stages are the best time for learning, growing and breaking patterns that haven't served you. Whether you a dating conventionally, dating online or not dating at all, Eve can guide you through the process of making better choices in relationships and understanding the dynamics of how they work with her Intellectual Foreplay and Virtual Foreplay material. Eve has served as a relationship adviser for over ten years for magazines, newspapers and web sites and can teach you how to help yourself.
Head down to the ocean for a walk/dip….
Dinner on your own
Eve will give you some exercises and if you choose to, you can begin to practice.
Day 3
8:30-9:30 Qigong  (Or Yoga)
Through healing techniques and movement, the healing secrets of China are revealed one slow, gentle movement at a time encouraging the free flow of energy throughout the body/mind systems. Sacred sound will be utilized to move "stuck" emotional energy and transform it to a free flowing, healthy condition. You will depart this session with a daily practice you can use for self-strengthening, raising awareness and healing. Chrissy teaches Turtle Longevity Qigong.
10:00-11:30 Six Essential Life Skills with Eve
Powerful skills that should be a part of everyone's personal practice for accessing wisdom, making decisions and aligning our behavior with our goals. Whether applied to relationships, work or simply one's personal well-being, mastering these essential skills allow you to master yourself.
11:30-1:00 Deeper into the Labyrinth with Eve
While many understand the labyrinth as a walking mediation, the labyrinth is actually a rich field of metaphor for deeply understanding ourselves. The way of the winding path offers a mirror into which we can see ourselves and a blue-print for understanding the human spirit. Through a mix of information, a deepening perspective, the labyrinth walk and journaling processes, this promises to be a powerful experience.
Free afternoon for exploration and/or journaling/contemplation
Day 4
9:00-11:00 Heart Path Meditation 
Meditation is not a way of making the mind quiet, it is a way of entering the quiet that is already there. In this session, you will learn, easy to understand techniques that assist you in accessing your inner wisdom, intuition, and creativity. This ability allows you to make better choices, access peace and strength even in the midst of chaos, and align with your authenticity.
11:15-1:15 Creating Powerful Relationships with Eve
Relationships, we are all either trying to get into one, get out of one, understand one, improve one or heal from one. Relationships often turn out to be ego battle ships instead of an authentic expression of love. In this session relationships dynamics will be explored along with an introduction to powerful and practical tools for transcending the ego, aligning your words, thoughts and actions with what you want to create. The information shared will deepen your insight into your own behavior and your partners and instill you with greater compassion and understanding.

2:30-5:30 Adventures in Awareness Hike
Guided nature experiences and beach walks, combined with spiritual awareness. Nature is an amazing teacher. As a practitioner guided hike, available for any fitness level, this session will take you on a journey through the beautiful and varied rain forest of Maui. But perhaps more importantly, you will be guided to heighten your awareness of your own senses, and discover the depth of the present moment—something you can access anytime, anywhere.
Day 5
8:30-9:30 Qigong or Yoga 
1
0:30-noon Let Go and Be Free 
Through combined gifts and modalities of intuitive guidance, wisdom and Emotional Freedom Technique, our practitioner will help you rewire the way you think and what you attract. Adopt new ways of thinking, seeing yourself and co-creating your life.
Noon -1:00 Lunch
1:00-2:30 Deepen your intuition 
Learn the art of energy meditation to develop your own personal energy practice to ground, clear, heal, manifest and more. The art of visualization is supercharged with these techniques that open the ways for deeper communion with yourself and the world. In this process you will both receive and give yourself intuitive readings and healing, and explore many aspects of energy work, human interaction and creativity.
3:30-5:00 Float Tank Session in Haiku 
The ultimate relaxation and self-exploration tool. Floating is an individual experience in your own private room. Once the tank door is closed it becomes light- and sound-proof. 90% of the central nervous system's workload is related to gravity, light, sound, and touch. Without sensory input, the left brain goes to sleep, and the right brain is activated; thus increasing the ability to visualize, create, dream, imagine, and problem solve. Our tank is fully ventilated and sanitized after each use — using a rigorous filtration system, concentrated hydrogen peroxide, and UV light. Relax, Let Go and Enjoy!
Day 6
Free Day to explore Maui or add additional sessions
Day 7
8:30-9:30 Group meditation with Sophia in the garden (open to the public)
10:00-11:00 Qigong or yoga
11:30-1:30 Secrets of Co-creation with Eve
We've all heard of "manifesting" but that conjures up the concept that we get to order Spirit around to follow our bidding. We have that a little backwards; our job is to learn to listen to Spirit's bidding and follow the guidance. This unlocks the door to magical Co-creation. This session will reveal the steps.
 1:30-2:30 Lunch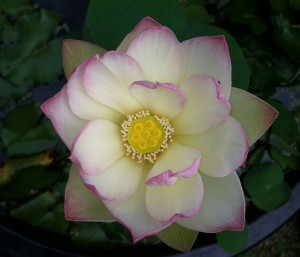 3:00-4:30 Hawaiian Healing Massage
Intuitive massage designed to release tension and emotions held in your body and leave you feeling uplifted and relaxed. Our practitioners utilize a variety of modalities to thoroughly meet your needs. This session will relax you, pamper you and guide you…
Day 8
Free morning 
1:00-3:00 Releasing Issues in Your Tissues *
Get deep, direct access to your specific issues. Our approach bypasses your mind's resistance to go into the calm eye of your emotional hurricane – where healing happens. You only need a willingness to explore within. Often 1-2 sessions give dramatic results. This work is a sophisticated blend of many bodywork and healing modalities, intuitively orchestrated. Each session is unique. 
4:00-5:30 Float meditation (2)
Day 9
8:30-9:30 Qigong or yoga
10-noon Relationship Skills  with Eve
You don't have to be in a relationship to gain new skills and tools. In fact, transitional stages are the best time for learning, growing and breaking patterns that haven't served you. Whether you a dating conventionally, dating online or not dating at all, Eve can guide you through the process of making better choices in relationships and understanding the dynamics of how they work with her Intellectual Foreplay and Virtual Foreplay material. Eve has served as a relationship adviser for over ten years for magazines, newspapers and web sites and can teach you how to help yourself.
1:00-2:30 Healing of the deep Heart 
This session is a practical yet deep and intuitive process. Through dialogue, meditative awareness and intuitive reading, Anne guides you to release your patterns of limitation while leading you into a direct experience of your Essential Nature. Once you access and open the channel into it's joy, love and strength it can be felt moving into your system and bringing healing to every part of you that is ready for change. The feeling of this energy is often experienced as freeing, profoundly loving and beyond anything felt before. Once your awareness of your inner terrain and connection to your Spirit has grown, the scales are tipped and you become the loving presence that you have been seeking.
Day 10
Free Morning  to Explore (or add sessions)
 3:00-4:30 A Deepening of Emotional Freedom 
Day 11
8:30-9:30 Qigong 
10-noon Guided Meditation 
Make great strides toward personal empowerment and radiant health using imagination and concentration to liberate you from ineffective patterns and unconscious behaviors as you are guided through a meditation for physical, mental, emotional and energetic clearing, while learning to work with the chakras, aura, and moving stuck energy.
1:30-2:30 Clarity Coaching 
Retreats are often sought at times of transition while seeking clarity, this session assists in making decisions and mapping out the next steps of your spiritual journey so that you leave equipped with a practice you can implement daily. Through guided imagery and life coaching, you will be guided through a deep process of self-discovery and offered additional tools for self-healing and decision making. You will depart your session with a deeper sense of clarity and the ability to apply that clarity to any circumstances that come up.
2:45-4:45 Gem Comb Meditation 
Gemcombs, combs made of various semi-precious gemstones assist the process of transformation in both subtle and powerful ways when combined with relaxation and meditation to restore balance to your body, mind and spirit. Our bodies come equipped with energy centers called Chakras—and when they are aligned and balanced they hum and vibrate in unison supporting our wellness—both physically and emotionally. When they get out of sync, things can get more challenging. This session is designed to awaken, open, activate, balance and align the chakras to work in perfect harmony.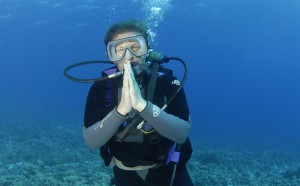 Day 12
Free Day to explore or add sessions
Maui offers excellent scuba diving or snorkeling and we area happy to assist you in getting out on the water, ziplining, hiking, etc. Just let us know what your interests are!
Day 13
Free Day
Day 14
8:30-9:30 Group Mediation in the garden (optional, open to the public)
Free morning 
1:00-3:00 Intuitive Empowerment 
Receive direct guidance from your own guides and discover what it is you need to know. Our practitioner can access a council of guides, (hers and your own) and deliver their message to you to assist you in making sense of whatever is happening in your life and to make new choices if needed. Remove the veils between you and your guardians! Our practitioner follows the reading with energy work to clear any obstacles you may have that cause you to get stuck, assisting you in fully stepping forward on your own Heart Path with greater clarity and insight.
3:30-5:00 Integration
In the integration session the practitioner will assist you in connecting the dots between all of your sessions to ensure you have a deep understanding of your experience, a practice, skills and tools for taking powerful and positive next steps on your journey through life. The process of change will be explained so that you deeply understand how to step back onto your chosen path when you have seemingly fallen (or been pushed) off. You will depart fully empowered to implement the experiences, insights and lessons from your retreat into your everyday life. The integration session is designed to assist you in pulling all the pieces of your retreat together and ensuring that you have a clear practice for maintaining your strength and balance when you get home.
This retreat includes a 4 part DVD set of sessions so you can refresh your memory and practice at home, as well as a copy of The EROS Equation: A Soul-ution for Relationships 
Day 15
Depart Renewed, Strengthened and Prepared to take the next steps forward.
This intensive private retreat prices at $7343.50 inclusive of taxes and includes all private sessions, DVD set for home study and a copy of The EROS Equation. Accommodations for 14 days, cleaning fee and tax is $2761.53 (This could vary depending on where you choose to stay). Please note that food and transportation are not included unless by special arrangement. Sessions can be substituted for others of greater need or preference however pricing may change depending on the content/length etc. This retreat will not only educate you and transport you but equip you with a clear path and practice for taking home.