Rather than coming to Hawaii when we offer a retreat, we offer private retreats whenever you can come to Hawaii…all year round.
Heart Path Journeys offers private and small group, personal growth, relationship and self-mastery retreats JUST FOR YOU on the beautiful islands of Maui and Kauai, Hawaii. Both islands offer a diverse and beautiful backdrop for growth, health and wellness. While Hawaii is well-known as a world-class beach destination, many are unaware of the immense beauty that awaits just off the beaten path.
Go into the heart and soul of Hawaii—to awaken your own heart and soul—guided by Eve Eschner Hogan and Heart Path Journey's hand-picked team of excellent practitioners.
One Session. One Day. One Retreat. All have the power to change your life.
All are available with Heart Path Journeys.
Call NOW to begin your journey: 808-243-PATH (7284)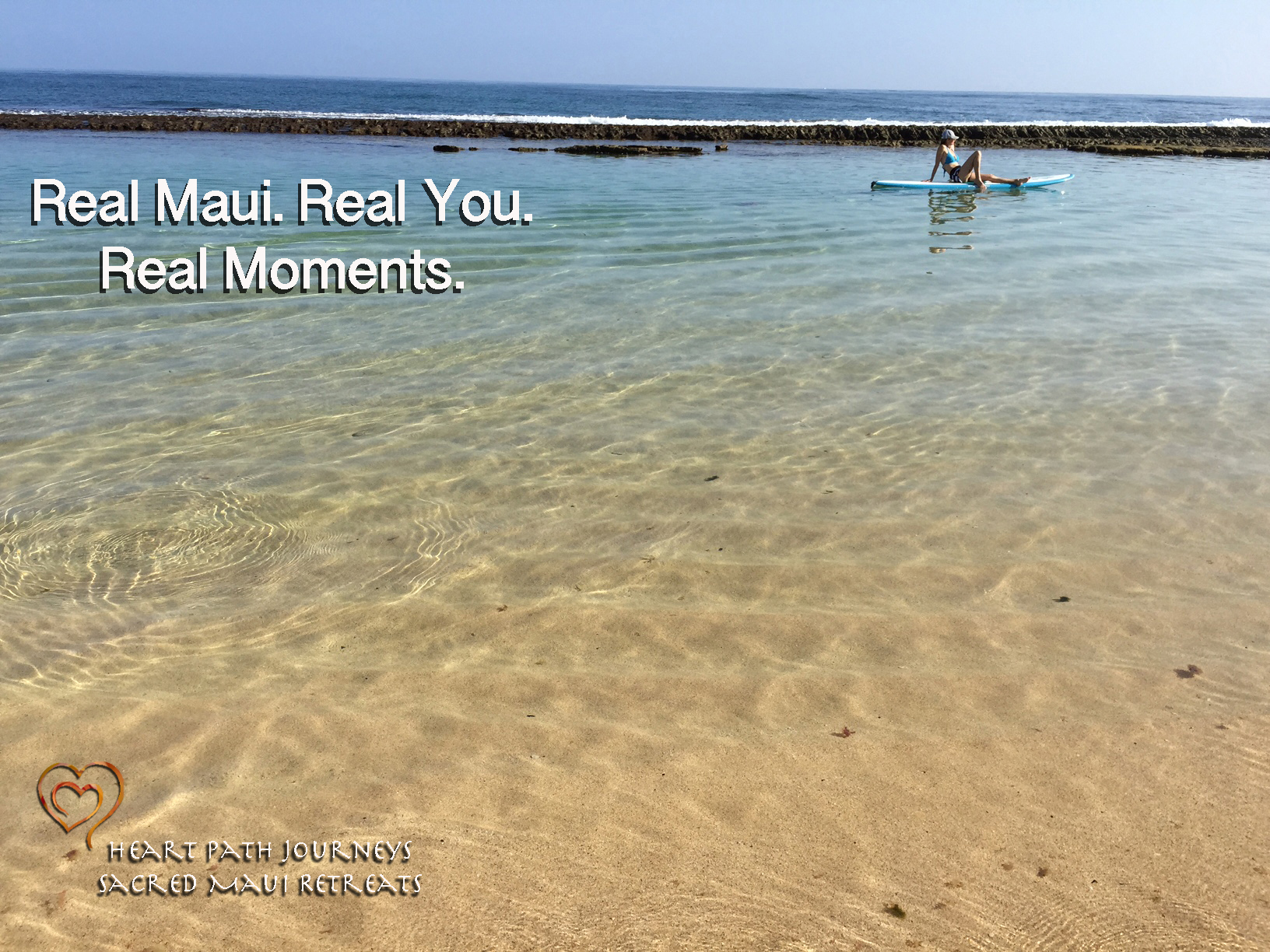 We offer personalized, private retreats for individuals, couples, families, teams and small groups. We work with you to customize the perfect retreat tailored to your budget, your timeline, your needs and interests.
• Relationship, Marriage, Premarital, Honeymoon (Singles or Couples) Retreats
• Spiritual, Personal Growth, Labyrinth, Meditation Retreats
• Wellness, Yoga, Fitness, Adventure Retreats
• Renewal, Relaxation, Spa Retreats
Mix and Match from our sessions to perfect the exact retreat for you!
Not sure where to start? These pre-designed retreat itineraries are a great place to begin.
First…pick your topic and your dates and we'll do the rest. Whether you want a one day, three day, five day or more, these retreat packages are a great way to get started!
Remember, you are not limited to a particular topic (relationship, spirituality, wellness….), you can have it all!
Not able to participate in an entire retreat?
We offer individual a la carte sessions as well!
Look at our list of Session Descriptions and let us know how we can help you!
Virtual Sessions
Not visiting Maui but still want help, growth, clarity? We offer many of our sessions virtually via phone or Skype!
Look over our Session Description list and let us know if there is a session that calls to you.
We also have DVD's of several of the sessions so you can take a virtual retreat from home, study in advance of coming on retreat or review from the comfort of home.
Eve Hogan
Eve Eschner Hogan, owner of Heart Path Journeys, is an author, speaker, and revered spiritual leader. She is the writer of the Real Love Blog and the host of the Love Well Podcast for Spirituality and Health Magazine.
Her work bridges the gap between the head and heart so the two work in alignment instead of opposition. By offering skills and tools, sharing stories and wisdom, Eve will guide and empower you to master your self and your life—joyfully.
Eve will work with you to create your perfect Sacred Maui Retreat itinerary.
Eve is also an avid photographer and the majority of the pictures on the site were taken by her …real people, real retreats.
"Incredible journey. The sacred garden is an amazing place to visit. My husband and I attended a retreat with Eve, she is an incredible teacher and has changed our lives in so many ways. We will be going back as a family in the near future. For any couple contemplating relationship retreats, Maui Is an incredible place to visit and Eve Is a fantastic educator."
Kathleen
"We had a wonderful day retreat. Eve, Larissa, and Hoku were amazing. We both felt lighter after we left and received a lot of clarity. I'm excited to practice what I've learned. Thank you very much for the best experience we've had in Maui… And in life! :)"
-A and D, Los Angeles 2015
"Eve Hogan is extraordinary as a relationship consultant. She brings not only a joyful, full-of-life, huge smile personality, but vast pragmatic experience, meaningful stories and examples that all can relate to, and a command understanding of her relationship consultation specialty. I would highly recommend Eve and her staff at Heart Path Journeys on Maui to anyone who may need some fine tuning. It will be the time of their life."
Gene Backus
"Last week my husband and I were working on our divorce, planning out how to separate our finances, and then we had a two-hour session with Eve. It was powerful and amazing. Now we are working on our marriage."
— J and A, Maui
For more testimonials click here